2 months.
hey rich. it's been 2 months since so many of your friends' lives were changed. its weird, but i haven't gone 1 day not thinking about you homie. i feel like we never left with a good note. i realized i used you a lot for what you knew and what could benefit me, even though we did hang out and talk a lot. i wish i could've been a better friend. it's weird to think how...
i'll miss you rich... →
hm.
at the end of the day words of affirmation are only words. 
THE BURIED LIFE: 20 Things I Should Have Known at... →
theburiedlife: 1. The world is trying to keep you stupid. From bank fees to interest rates to miracle diets, people who are not educated are easier to get money from and easier to lead. Educate yourself as much as possible for wealth, independence, and happiness. 2. Do not have faith in institutions to…
moment.
the moment when the week can't suck anymore and you don't know who you can trust enough to tell.
panic attack.
Epiphany.
i'm trying to study for my midterm but it's not really working… something over the week has hindered me a lot leading me to do stupid things, say stupid things, and act reckless. Yet during my times i feel even more unworthy, God awakens me letting me know he's with me. overwhelming me with the feeling of love. this sounds so clique but really, we are seen so purely in...
E.I.M.B.H: Blows my mind →
chriischoi: Everything was a mess from the very beginning; I was in pain. I felt disrespected. I felt like I've failed. I felt like I've lost the trust in people whom I trusted with my whole heart. I couldn't see the benefit of going through all this. Frankly, I have had moments of doubts and moments of…
premature ventricular contractions.
:)
personality.
today i learned something interesting. you need to be careful of the decisions you make. one bad mistake can ruin the way people see you, your opportunities. to take it a step further. how do you want to be seen as? what are you even doing with your life? today someone rightfully judged me based on my actions and there was no excuse or explanation good enough to take that away. apparently...
From My Friend.
Lust————>Chastity Gluttony——->Temperance  Greed———->Charity   Sloth————>Diligence Wrath———->Patience Envy————>Kindness Pride———->Humility
jeez.
man. winter quarter is almost here.. already another quarter has gone by without me even realizing and i'm still making so many mistakes, failing so many times, and sinning like no other… but this quarter God is definitely shown me a lot of things. he showed me what it means to be forgiving, to be obedient, to keep an ear open, and what it means to receive love and being faithful when...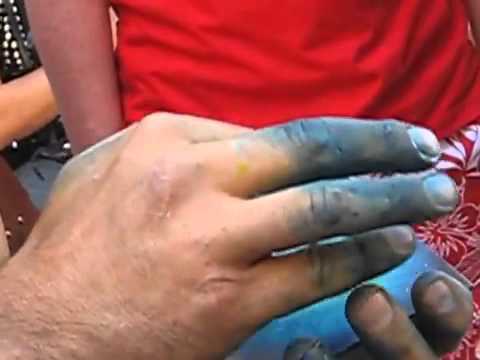 This is Our God.
even when i feel down and like giving up… YOU are still good and amazing… help me not to forget And I will fall at your feet I will fall at your feet and I will worship you here Freely you gave it all for us Surrendered your life upon that cross Great is your love Poured out for all THIS IS OUR GOD…